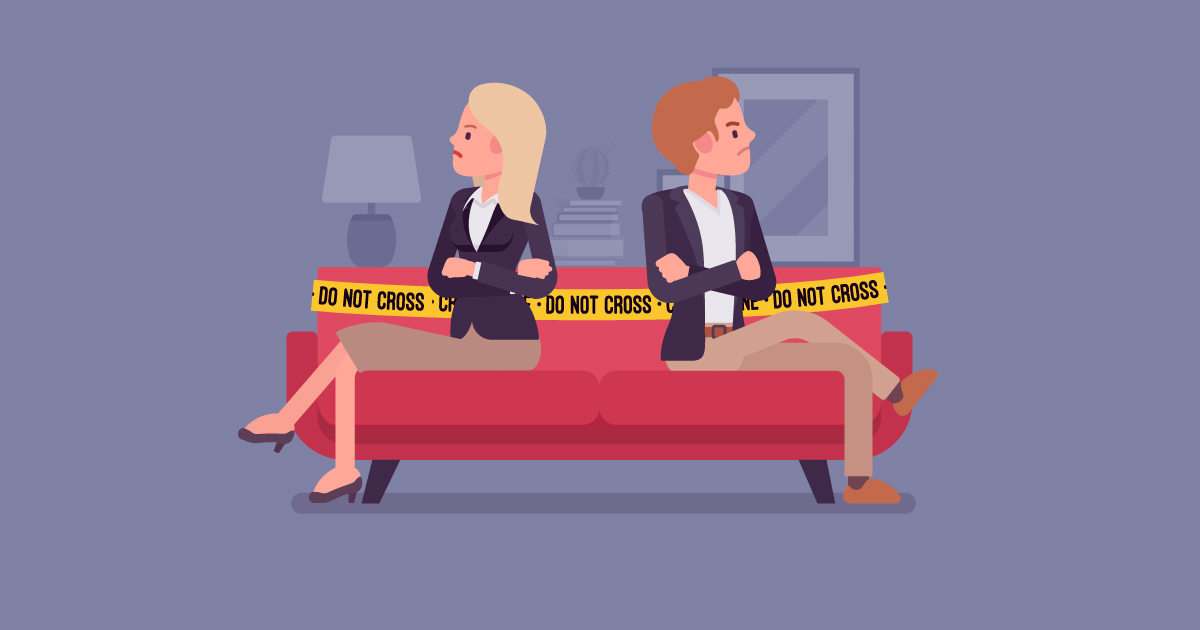 Divorce Does not cause the Harm – a Bad Marriage Does
Have you been in a long-term dysfunctional marriage where there is a lot of anger and resentment, where you are often fighting and angry, perhaps even in front of your children?
Did the unhappiness in your marriage lead you to spend a lot of time away from the house, thus avoiding your children?
Were you often disengaged to do things as a family?
Perhaps you comforted yourself and said you never fought in front of the children. Still, because you were so unhappy, you often avoided the children at home. Are you subscribing to the fact that divorce is harmful?
One of the misunderstandings of divorce or rationalization to avoid cleaning up a dysfunctional marriage is thinking that divorce is harmful.
Divorce is complex and not an easy process for children because they have no say in the matter and are subject to their parents' well-being and mental health taking care of them, navigating the divorce process.
"Divorce doesn't have to be harmful. The new family created out of divorce is the challenge to navigate."
Harmful Dysfunctional Marriage?
What is harmful is a dysfunctional marriage. Two grown-ups have difficulty treating one another with respect and integrity. Poor boundaries lead to enmeshment and excessive fighting, anger, and hostility.
Often, bad marriages result in people disengaging not only from their partners but from their family, spending long periods outside of the house, throwing themselves into work or exercise or other activities.
Bad marriages often lead to parents emotionally neglecting their own children because they are overwhelmed with unhappiness and dissatisfaction. So to be clear, divorce is the product or a solution to a bad marriage.
"It is a dysfunctional marriage that is harmful to children. Parents have a decision over how difficult or not they want to make the divorce."
Set Your Expectations
In seeking a divorce, it is a good idea to be very clear about what you are hoping to accomplish and make sure it's realistic. In addition, you will need to learn how to take responsibility for your feelings and clarify your expectations.
Suppose you cannot get along and agree on many things in marriage. In that case, a sudden divorce is not a new platform in which you will magically agree. Therapy can help people set realistic expectations for what they can expect from divorce and what they cannot.
It also helps people learn how to process and take responsibility for their own families. But, most importantly, if children are involved, therapy can help parents deal better with their feelings to be emotionally available to their children.
Seeking the right Help
If you would like help navigating your feelings of anxiety, overwhelmed, fear as you go through the divorce process, therapy can do this.
Therapy is a reliable, confiscated source of guidance, of reality. It can help you develop the skills you will need to embark on your new life.
All in the Family Counselling Centre has been providing therapy for just under two decades. Tammy Fontana, our lead therapist, has extensive experience working with complex cases, anxiety, depression, marriage and divorce. Contact us at tammy@allinthefamilycounselling.com or +65 9030 7239.